At Mnoodleny, we're thrilled to welcome you to the Halloween season, where the ghouls and ghosts come out to play! Halloween Day is just around the corner, with the Trick Or Treat festivities taking place on October 31th, 2023, in the USA. As is our annual tradition, our dedicated team has been hard at work designing a collection of captivating Trick Or Treat profile picture frames just for you. We've made it easier than ever to add a touch of Halloween magic to your online presence.
Embrace the Spirit of Trick Or Treat
On Halloween Day, people across the nation gather with friends and family to engage in the time-honored tradition of Trick Or Treat. This year, we have something truly unique to elevate your Halloween experience – our exclusive Trick Or Treat Profile Picture Frames. While we currently have a selection of frames for Halloween Day 2023, rest assured that more exciting designs are on the horizon, ready to bewitch your social media profiles.
Transform Your Profile Picture
While many focus on decorating their homes for Halloween, why not take it a step further and adorn your Facebook profile picture with our Trick Or Treat Frame? Your friends and family will be intrigued and eager to follow suit. Wondering how to add this enchanting frame to your profile picture? It's a breeze! Just Follow Below Steps.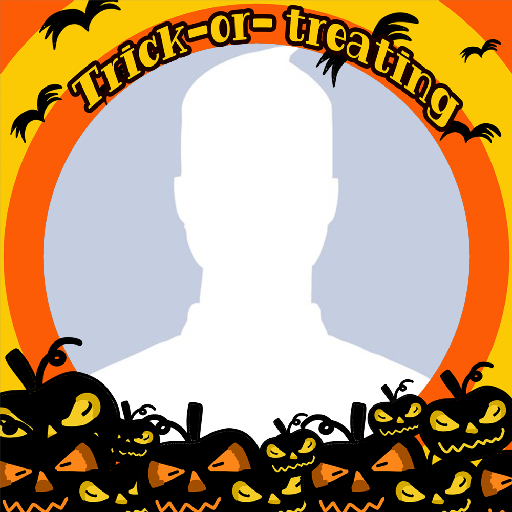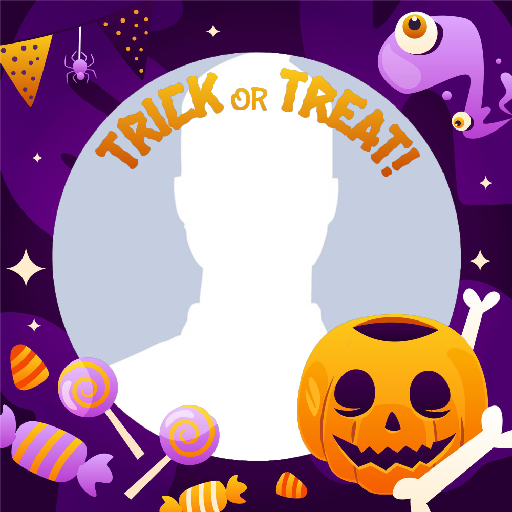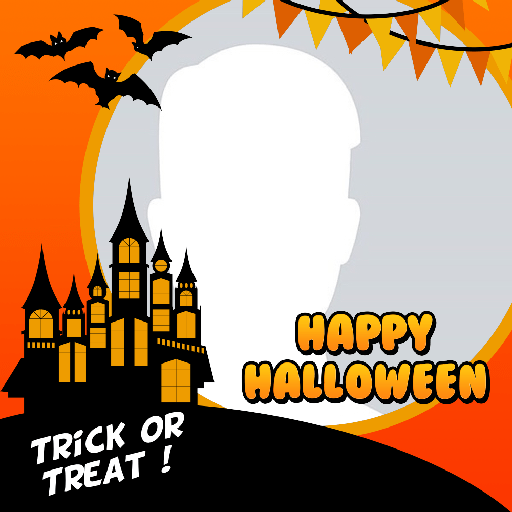 Frame Studio: Your Halloween Haven
We understand that Facebook's frame studio feature has its limitations, which is why we've launched a dedicated app for profile frames – the Frame Studio. This user-friendly application allows you to access a treasure trove of frame options, including our delightful Trick Or Treat designs. Say goodbye to restrictions and hello to creative freedom.
How to Create Your Trick Or Treat Profile Picture Frame
Now, let's dive into the enchanting world of Frame Studio and learn how to add that extra dash of Halloween magic to your profile picture.
Above this page, you will find frame studio section.
You need to upload your image with the help of upload image button.
then select frame from previewed list.
you can adjust your photo according to your choice.
Then click on download images button.
Wait few second, your photo will automatically download with our Halloween frame.
Open photo app of your mobile.
You will see your downloaded Halloween profile picture frame.
then you need to open facebook app to set this frame as your profile picture.
Goto your timeline.
Click on Edit profile picture button.
Choose Photo from photo gallery.
Click on save profile picture.
Join Us for More Spooky Delights
Our previous profile frame page may have vanished, but you can stay updated with all our latest frames by liking our new Profile Frame Page. Don't miss out on a single frame CLICK HERE to follow us now!
This Halloween, let your online presence reflect the spirit of Trick Or Treat with our bewitching profile picture frames. Dive into the world of Frame Studio and transform your profile picture into a Halloween masterpiece. Use Frame Studio today and prepare to dazzle your friends and family with your spook-tacular new look.