Breast Cancer Awareness Month is a powerful annual campaign that runs from October 1st to October 31st. During this time, people around the world come together to raise awareness about breast cancer. One impactful way to show your support and spread the message is by changing your social media profile picture frame to the iconic pink ribbon, which symbolizes breast cancer awareness.
Why Pink Ribbon Matters?
The pink ribbon is more than just a symbol; it's a beacon of hope and solidarity. It represents the strength and resilience of those who have battled or are currently battling breast cancer, as well as a tribute to those we've lost. By proudly displaying this pink ribbon on your profile picture, you become a part of a global movement to increase awareness about breast cancer and the importance of early detection.
How to Make a Difference on Social Media?
Between October 1st and October 31st, many individuals and organizations turn to social media platforms like Facebook, WhatsApp, and Instagram to spread the message of breast cancer awareness. One platform, in particular, stands out in providing a wide array of Breast Cancer Awareness Month Profile Frames.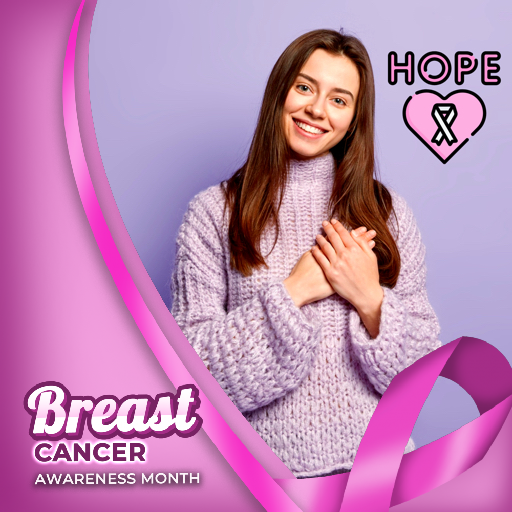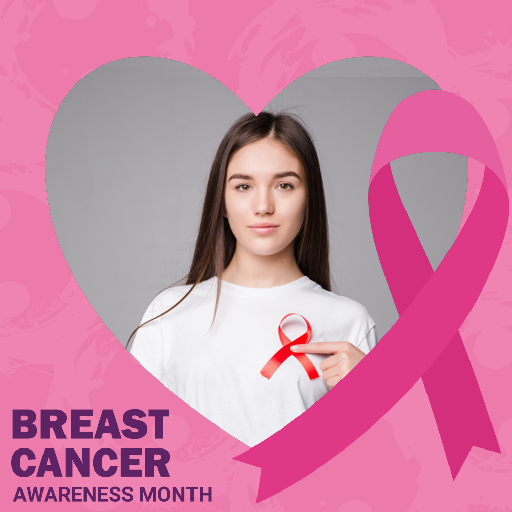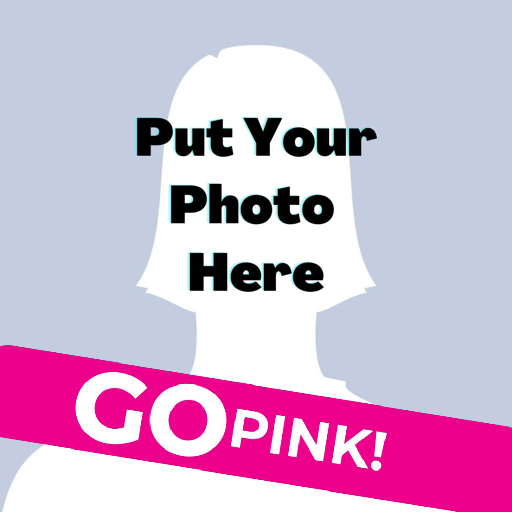 Why Choose Frame Studio
Frame Studio is your go-to destination for Breast Cancer Awareness Month Profile Frames. Here's why:
Dedicated Pink Ribbon Frames: Frame Studio offers a variety of Pink Ribbon Profile Frames, specially designed for Breast Cancer Awareness Month. These frames allow you to visually declare your support and encourage others to do the same.
Ease of Use: Adding a Pink Ribbon Profile Frame to your picture is a breeze with Frame Studio. Even if you're wondering how to navigate Facebook's frame studio limitations, we've got you covered.
How to Create Breast Cancer Awareness Profile Frame Using Frame Studio?
Here's a step-by-step guide to creating your own Hope Profile Picture Frame using the Frame Studio:
Above this page, you will find frame studio section.
You need to upload your image with the help of upload image button.
then select frame from previewed list.
you can adjust your photo according to your choice.
Then click on download images button.
Wait few second, your photo will automatically download with our Breast Cancer Awareness frame.
Open photo app of your mobile.
You will see your downloaded Breast Cancer Awareness profile picture frame.
then you need to open facebook app to set this frame as your profile picture.
Goto your timeline.
Click on Edit profile picture button.
Choose Photo from photo gallery.
Click on save profile picture.
By following these simple steps, you can proudly display your support for Breast Cancer Awareness Month on all your social media platforms, including Facebook, Instagram, WhatsApp, and more.
Join us in spreading awareness, showing support, and making a difference. Use the Frame Studio today and let your profile picture be a symbol of hope and unity in the fight against breast cancer. Together, we can create a world where breast cancer is a thing of the past.
Remember to like our Profile Picture Frame Page to stay updated with new frames daily. Click Here to show your support.